Organise
As of 2017, the South African Federation of the Urban and Rural Poor (FEDUP) has organised 626 groups in 51 cities and towns and works in close collaboration with the Informal Settlements Network (ISN) as part of the SA SDI Alliance. This year, the Alliance organised around the issue of unclean cooking. Toxic smoke from indoor cooking with charcoal and paraffin kills 4.3 million people annually and primarily affects women and children. At a forum in Cape Town it was clear how much the issue resonated with leaders from the city's shack settlements. The women explained the significant challenges posed by unclean cooking and heating. They explained the paraffin they use for cooking and heating causes chest pain and congestion. They lamented the frequent accidents, injuries, and shack fires caused by paraffin cookers and heaters, reciting terrible stories of injury and property loss. They explained how expensive paraffin and kerosene becomes in the winter (when distributors increase their prices) and how far they have to travel to purchase it. They explained that they prefer to buy fuel in small quantities due to unreliable incomes. The upfront cost of a gas canister is also prohibitive and the tanks are hard to carry around settlements. They said electricity is expensive and is frequently cut off in the settlements. At a community forum convened by the federation and ISN in the neighbourhood of Gugulethu, a demonstration of the Philips clean cook stove was held and the community cooked lunch on the stove to test out the technology. It was a chance to interrogate the stove's affordability, functionality, and fuel.
Collaborate
Once it was agreed that the stove was safe and cost effective, SDI and the SA SDI Alliance launched a joint venture under the title of "Partnership on Clean Cooking Projects in Cape Town". The collaboration brings together a social enterprise, Clean Cooking Revolution (CCR), and communities in the SA SDI Alliance with the intention of scaling CCR's operations into new markets. The so-called "last mile distribution" challenge is well known in the renewable energy sector and many federations are exploring ways to collaborate with businesses to bring quality products into the informal settlement market and create business opportunities for their communities. To this end, the collaboration aims to pilot an innovative model of community part-ownership – or equity – in a social enterprise. SDI is providing project level support, assistance in the identification of new settlements with a demonstrated need for improved cookstoves, as well as strategic advice to the SA SDI Alliance regarding how to structure a recoverable investment with CCR.
Thrive
In South Africa, the partnership with CCR has the potential to lead to additional collaboration in the area of stove manufacturing. The federation will feed knowledge back to CCR about product user experience and adaptations that women in informal settlements prioritise. Through the Know Your City TV program, youth from shack settlements have been equipped with media training in order to document the present state of cooking in their settlements and produce film and media to raise awareness of the dangers of unclean cooking. Using data gathered through profiling and enumeration and SenseMaker ® work, they are able to target the message effectively.
The SA SDI Alliance's efforts contribute to improved city resilience by reducing human vulnerability resulting from indoor air pollution and fire hazards. Their efforts improve access to clean energy and build skills and livelihoods among the urban poor.
---
This post is part of a series of case studies from our 2017 Annual Report titled 'The Road to Resilience.' Emerging from the field of ecology,  'resilience'  describes the capacity of a system to maintain or recover from disruption or disturbance. Cities are also complex systems and a resilience framework addresses the inter- connectedness of formal and informal city futures. Moreover, it enables a nuanced reflection on the nature of shocks and chronic stressors – recognising that the latter are particularly acute in slum dweller communities and that this critically undermines the entire city's economic, social, political, and environmental resilience.As with personal resilience, city resilience demands awareness, acknowledgment of reality, and a capacity to move beyond reactivity to responses that are proactive, thoughtful, and beneficial to the whole. The most enlightened individuals and cities will be those that understand their responsibility to the most vulnerable and to the planet. Our 2017 Annual Report showcases some of SDI's achievements over the past year on the road to resilience. Click here for the full report.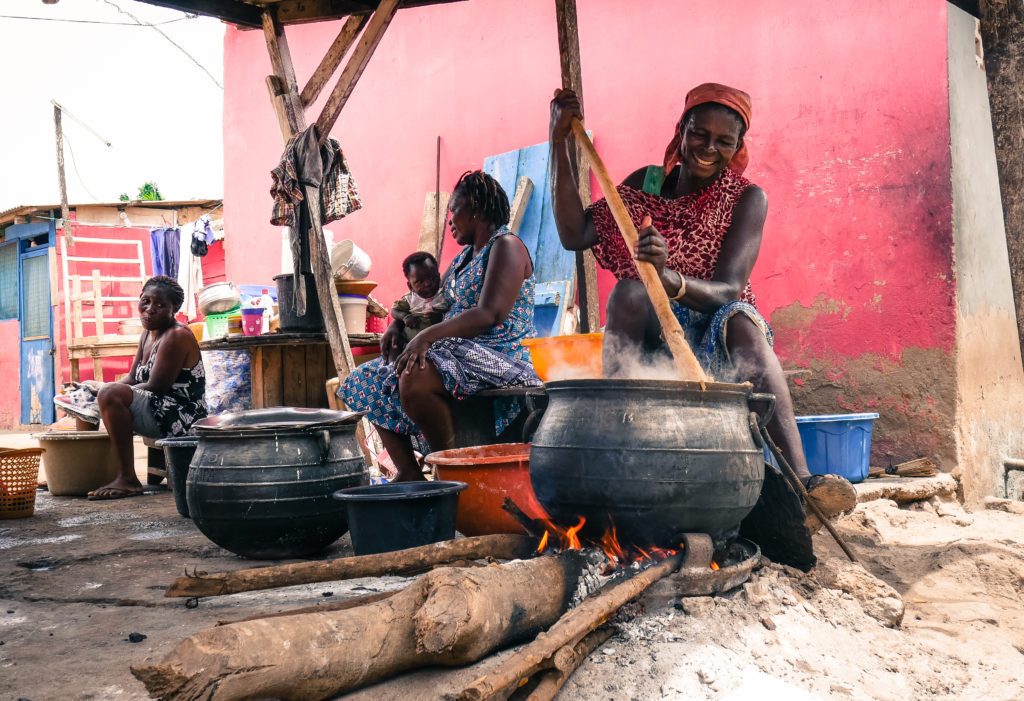 Toxic smoke of household cooking with charcoal or paraffin kills 4.3 million people every year — more than HIV/AIDS and malaria combined — and primarily affects women and children. SDI's clean cooking initiative – providing clean, safe, affordable cookstoves to slum dweller communities – improves public health in slum communities and adds to incremental upgrading efforts. This is a valuable intermediary solution for the poorest households – especially women and children.
To raise awareness for clean cooking, SDI's co-founder Joel Bolnick has taken to the road, traveling across Southern and East Africa with Michelin Star chef Alan Wise, Clean Cooking Revolution, and Twins on Tour to connect with communities and produce a series of cooking competitions in slums and a cookbook featuring the winning recipes captured on the road.
Learn more in the presentation above and click here to pre-order your book today.
Toxic smoke of household cooking with charcoal or paraffin kills 4.3 million people annually (more than HIV/AIDS and Malaria combined) and primarily affects women and children. In slums, the indoor air pollution risks are coupled with grave risk of fires that frequently destroy lives and livelihoods.
SDI's people-driven clean cooking initiative improves public health in slum communities by providing valuable solutions for the poorest households – especially women and children. Click above to learn more.