By George Masimba, Dialogue on Shelter
Below are new photos from Epworth outside Harare, Zimbabwe. The federation there has been undertaking an enumeration and mapping exercise in order to pursue incremental upgrading of the informal settlement. A larger article on the enumeration project can be found here.
pictured above: One of the first houses being enumerated by Federation enumerators in Epworth Ward 7.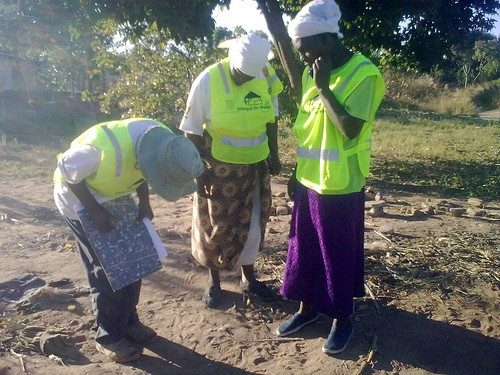 pictured above: Mapping pictures in Epworth ward 7.
pictured above: Shack and plot boundaries mapping underway in Epworth's Ward 7.