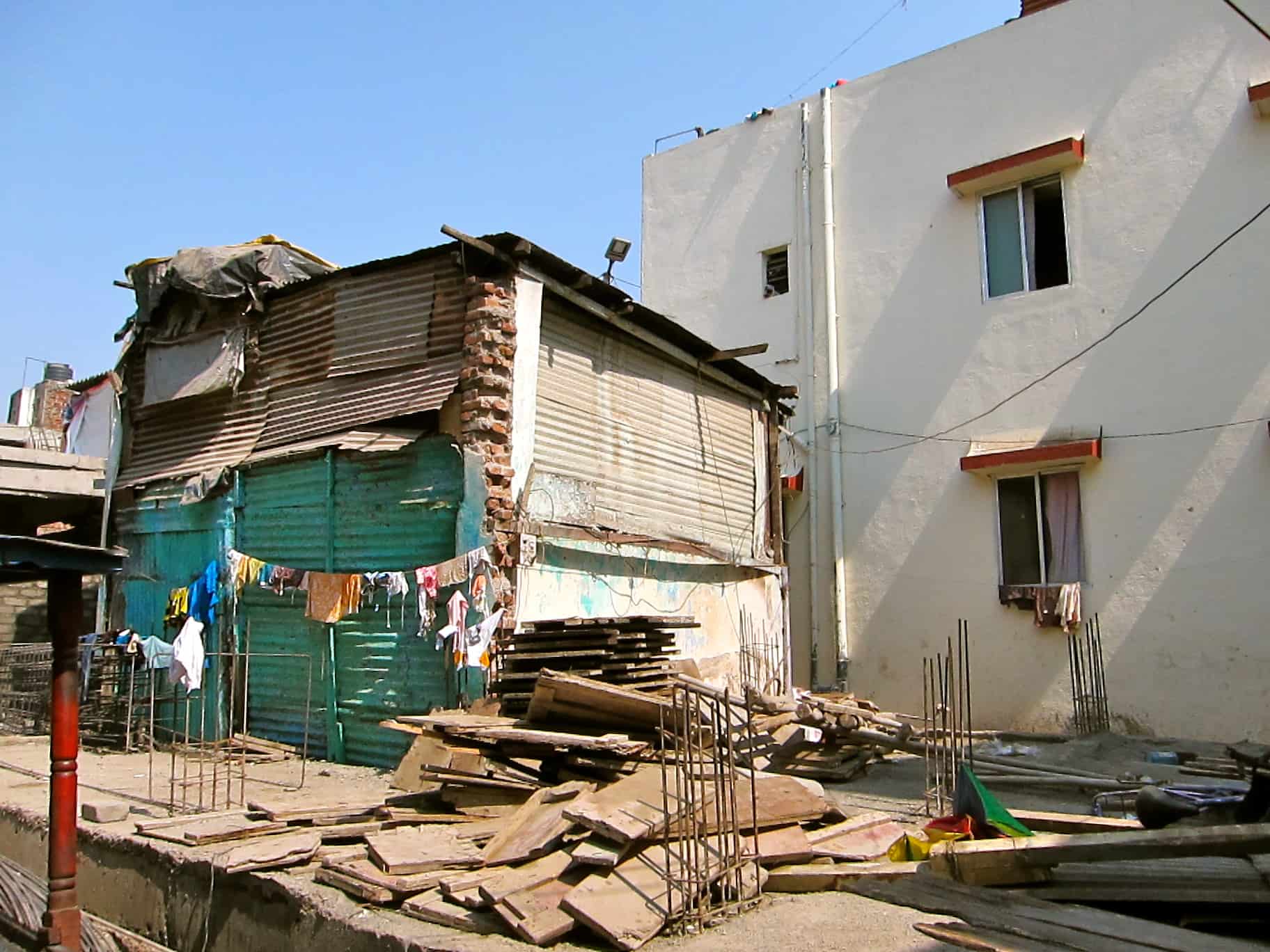 By: Ariana K MacPherson, SDI Secretariat
We left the city in an early morning haze of pollution and sunrise, making our way through flat green valleys and into Western Ghat mountains. We are on our way to the smaller city of Pune about three hours north of Mumbai. With a population of roughly 3 million, Pune is the second biggest city in Maharashtra state after Mumbai (population ±16 million).
Mahila Milan (MM) has had a presence in Pune for years. Savita Sonawane, one of the longest-standing members of MM in Pune, first met the women from Mumbai when she was only 22 years old. That was nearly twenty years ago. Today we meet Savita in MM's Pune office, located above a community toilet project constructed and managed by MM. She is sitting alongside her daughter and her two baby grandchildren. Savita has made lifelong friendships with the other women of Mahila Milan, and with Celine d'Cruz, a colleague of mine at SDI who has spent thirty years working with the women of Mahila Milan in Mumbai and Pune. Celine and Savita sit cross-legged beside each other, laughing as Savita's granddaughter, little Arya, writes out the alphabet and pours us imaginary tea. These connections, these friendships, make up the foundation for Mahila Milan's strength, their ability to persevere, their determination and courage.
Alongside a group of local leaders, Savita manages projects ranging from housing construction, slum upgrading, and government sponsored resettlements. Starting with management of daily savings, the MM women learned the necessary skills for management and coordination of human as well as financial resources.
The first project we visit is at Yerwada, a settlement near Pune city centre where Mahila Milan has facilitated a very impressive slum upgrading project. Old tin shacks have been torn down and replaced with one, two and three story single and multiple family homes in the style of townhouses and small apartment blocks. The most fascinating thing about this project is the use of space. Most of the homes' footprints are no bigger than 250 square feet, but adding the second floor nearly doubles this space, giving the family a significant increase in their amount of living space and allowing for space for extended family to live comfortably together. One woman's home is a narrow triangle of only 170 square feet. The second story nearly doubles this, and MM has ensured that she she has permission to build a third story once she can afford it.
In addition to reconstructing the homes, MM worked hard to to realign the structures in order to widen pathways and make space for municipal water, sewerage and electricity connections. The pathways, widened from crevices to lovely pathways, are lit by street lamps. Each home has been designed in partnership with the family, so no two are alike, and construction overseen by the women of MM. They are painted bright colors, and front doors hung with bright flowers. It is clear that this is a community. Not a slum. Not an informal settlement. It is a neighborhood, with families living and working, improving their homes and kids walking home from school.
Next we travel a bit further out of Pune to a settlement called Shanti Nagar, where the second phase of slum upgrading is taking place. Being further from the city, this settlement is far less dense than Yerwada, making roads and pathways wider and the footprints of houses larger. They have recently started demolition of homes here, so much of the settlement is still under construction. Of course, convincing people to demolish their homes and live in rental housing for six months can be a challenging task, and MM must take each family's situation into consideration. Some people are not ready to make this kind of commitment. Children are in the midst of exams, or they do not have the money to pay rent while their house is reconstructed. These are things that would hardly be taken into consideration if the government, or even an external NGO, was heading up the process. But with MM working on the ground within their own communities, there is sensitivity to these realities.
On our way out of Pune we visit a resettlement project that is still under construction. The government has requested that MM assist in relocating just over 1,000 families to these new buildings to make way for various public works projects. Mahila Milan has agreed, but it is going to be a challenging task. They have not been involved in the design phase of this development, and the blocks of flats are looming structures, towering high into the sky and far from the city centre. Perhaps the one saving grace are the middle-class developments sprouting up on either side. Jobs as domestic workers and drivers for these middle-income families might serve as incentive for families to relocate here, as they will be next door to (some) economic activity. But still, for many this will be a hard move. The buildings lack character. The footprints are small, there is little cross-ventilation, and the location is not great. But Savita says they will come. They have to. And once here they will form housing societies, start daily savings, become an organized community with a voice, and they will be heard.